A writer far better than I am once said that you learn a lot about someone when you share a meal together. No wonder most date nights revolve around some kind of a dining experience. Drinks are cool and all, but you're most likely trying to impress your date with your witty humor and not your puking-under-the-table skills, and food helps with that. A lot.
Over the years of eating out, I've not only often engaged in this activity but also overheard a lot of first, second, and so painfully obvious third dates. I'm not a big eavesdropper. I can barely manage to hear what my company's saying over the sound of my munching, but if you eat out a lot, you're always within an earshot of at least one bad pickup line.
I'm no dating expert. I can't help you if the one your heart desires is vegan.
Although, my vegan and vegetarian guide to Zagreb may prevent you turning on your heel right then and there or forcefully trying to shove glazed ribs down her throat.
Some may argue that if it's meant to be, it doesn't matter where you meet (or eat). I beg the differ. If that person didn't spend more than 2 seconds on thinking where to take you while you went through your entire wardrobe to find that shirt that brings out the color of your eyes, it's safe to say you're most likely not soulmates. Please, do prove me wrong.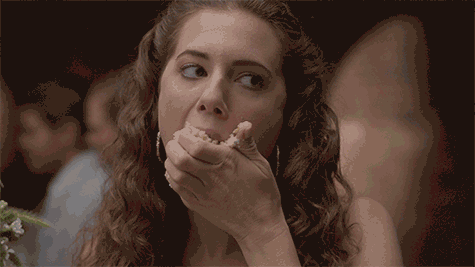 When it comes to picking out the restaurant for a date night, I have three things on my checklist. Now, if you're in a somewhat comfortable relationship (meaning, they've seen burger sauce dripping from your chin down to your shirt and they're still here, on their own free will), you may disregard these. You're safe. If you're still not there, this could come in helpful.
No.1 – FOOD
This one is painfully obvious. If the food is bad, the date is bad. It just is. There's no way of saving it. Period.
No.2 – ATMOSPHERE
I'm all up for keeping things casual. Table setting with a dozen utensils per person doesn't say you're a cool guy. More like a pretentious prick. And, there's a pretty good chance you'll accidentally pick up the wrong fork at some point or mispronounce something in French. Stay away from these places.
And, please, stay away from mall food courts, McDonald's and Burger King. Basically, anywhere where there might be kids running around. Because, no matter what their parents might say, kids run around a lot. And scream while they run. A lot.
Stay away from that really hyped new place. It's tempting to take your date there. It's hyped beyond belief, the food's good and so Instagram-worthy that even if the things go south, you'll get a shit tone of likes. You know what's the other thing your going to get? Sneaking glances from your ex-colleagues' mother-in-law's first husband's stepdaughter's best friend from college.
The lack of privacy in these places is somewhat scary. Take it from an avid foodie who's always amongst the first ones to visit the new trendy place. Wait a month or two, until you're either that comfortable with each other that you don't mind bumping into your ex or the foodies have already moved to the new it place.
No.3 – SERVICE
This one kind of falls under atmosphere, sure, but also not quite. And while we're all just people and have are good and bad days, picking out a place where you know they can't be bothered to greet you when you come in and roll their eyes at you when you ask for an extra glass of water is not the place you want to take your date to.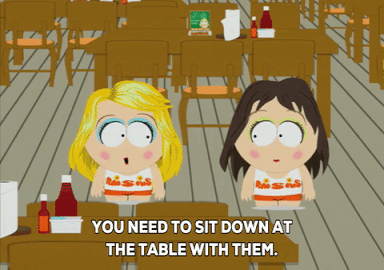 They may serve the best damn *insert your favorite comfort food here*, and you may turn a blind eye on the rude waiter from time to time just because you just want to hear that crackling pork skin under your teeth just one more time, but your date probably won't feel the same way. Pick a nice place. The one that the staff politely smiles at you (and you smile back) and knows better than to serve the guy first.
With these 3 things in mind, I've started creating a list of sorts of nice places that will help you leave a good first impression and will be sharing it with you shortly. Even if you decide to part ways and hastily block each other on every social media and messaging app afterward, you'll be doing so on a full stomach. And that always makes things at least a little bit better. So does dessert (that you can always take home so you have something to drown your tears in while re-watching The Notebook for the hundredth time).
Let the dating games begin! And may the odds be always in your favor.
P.S. Invite me to your wedding.