For some of us, it's always that time of year. For the rest, the ice cream season begins around the time the temperature hits 25C. Now, for someone like me, getting the scoop (get it, scoop?) that there's a new place in town where you can make your own customized ice cream couldn't have come at a better time. I called up my partner in crime and headed towards Jarun immediately.
Keeping up the pace with the runners and cyclists making rounds around the lake, I realized one thing. I may not be a runner but I'm willing to (almost) run for ice cream.
Funny sticks a small kiosk on lake Jarun, in between the Gallery Club and the restaurant called Lido and it's pretty hard to miss. Their concept is simple, but it's the first time in Zagreb someone decided to let people make their own ice creams. Why have we been waiting for so long when Instagram'd been swamped with photos of customized Magnum ice cream bars years ago, I don't know. But better late than never, right?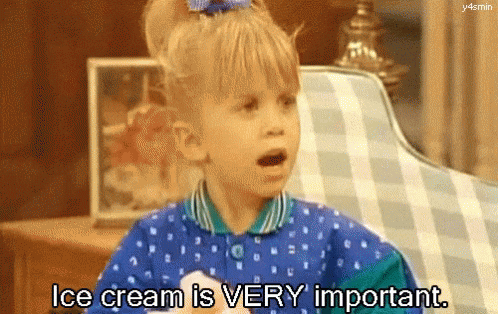 Vanilla flavored ice cream on a stick gets covered in thick chocolate and drizzled with the sauce and toppings of your choice. You can choose between 3 different kinds of chocolate: white, dark and milk chocolate and about a dozen toppings including Oreos, pretzels, peanuts, hazelnuts and M&M's. If the chocolate coating is not enough to satisfy your cravings, top your ice cream with some chocolate sauce or opt for a fruitier option, like banana or strawberry.
Although I came to Funny sticks to get waffles (also served on a stick), the kind lady behind the counter informed me that I'd have to wait for half an hour for my waffle so I guess it just wasn't meant to be.
So, the wrapper was torn and the kind lady dipped my very plain but soon to be Instagram-worthy vanilla ice cream in white chocolate. I went 2/3 nuts with my toppings – peanuts, hazelnuts and crumbled breakfast biscuits. A little drizzle of strawberry sauce on top and – voila!
The cost of feeling like a professional ice-cream-bar-maker? 17 kuna.
It's more than you'd usually pay for an ice cream, true. The fact that you don't have an option to pick any other ice cream flavor is a bit of a turn-off, too, but all in all, it's not ok. I wouldn't go across town for it, but if I'm already there and it's been a while since I posted something on my Instagram, I might give them another go.